Where Are We Now
Barry Heritage Project
Oct 19 - present

Where Are We is a new commisson from Barry Making Waves - a heritage project looking at historical and contemporary understanding of Barry and surrounding area.

We will be working with local groups to create a new postcard for Barry, launching in 2020.



Ruffles - a Kiosk
g39
Part of Everything All At Once, All At The Same Time
Oct 19 - Jan 2020

Ruffles was born out of a mishearing of the name El Refolo - a Venetian bar popular with British artists and invigilators. Clare visited Venice in 2015 and on realising that the bar she thought was called Ruffles - well, wasn't - text Becca to say they should start one that was. And so Ruffles was born...

Since then Ruffles has operated in an itinerant, semi hypothetical way, popping up at exhibition openings, or closings - hosting breakfasts in people's gardens or wherever they can get away with. They've elbowed their way into spaces to test ideas about hosting, labour, food, place, and creativity - explored ideas and issues around feminism, tradition, class, community and culture. Ruffles is a place of welcome and provocation. It is usually two people who like working together but who are always looking for a wider network to share a meal with or collaborate for good. Recently Ruffles developed a kiosk as part of g39's exhibition 'Everything. All At Once. At The Same Time' exhibition - a portable space from which Becca and Clare intervened on the exhibition launch, serving bespoke cicchetti and drinks - as well as further events throughout the course of the exhibition.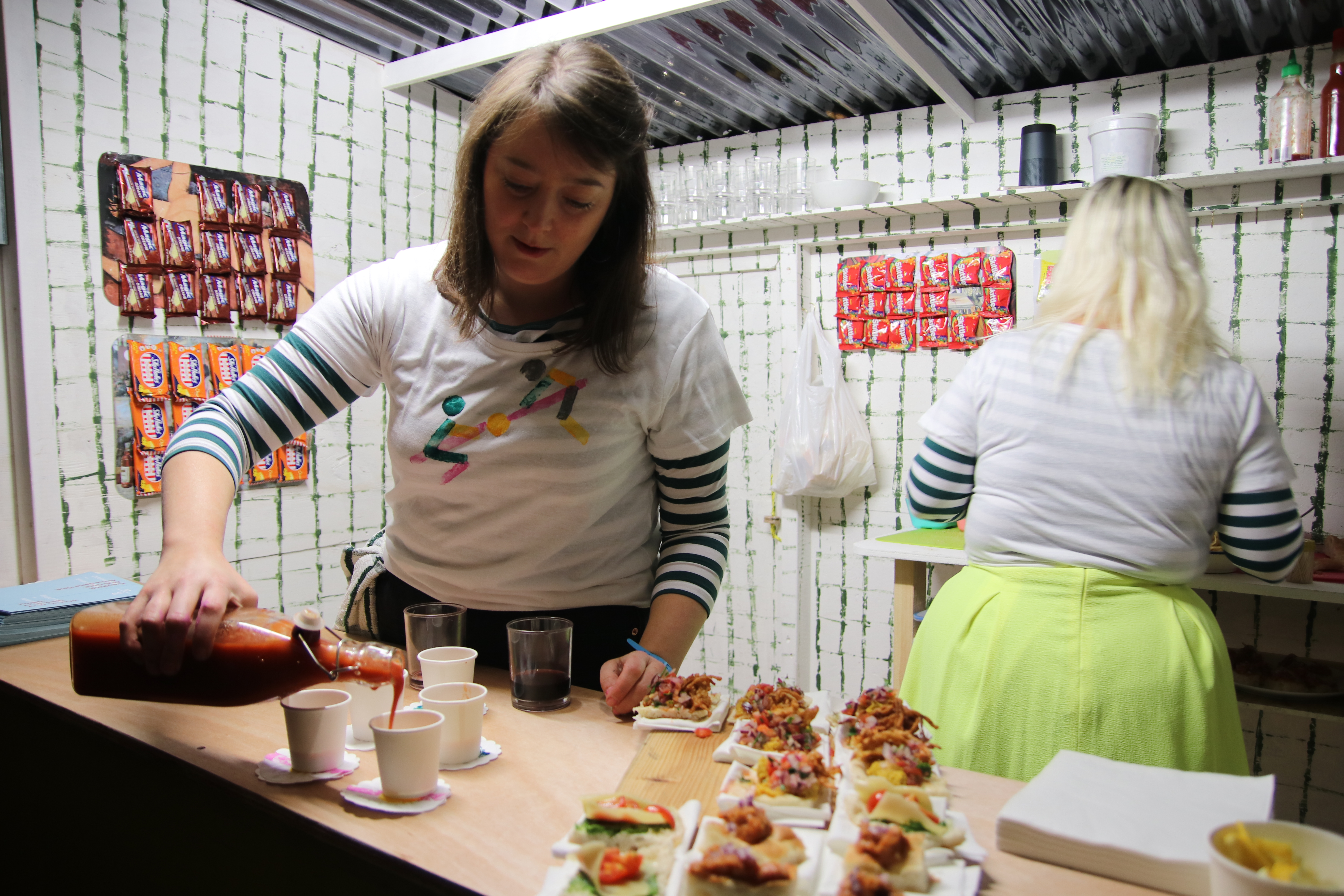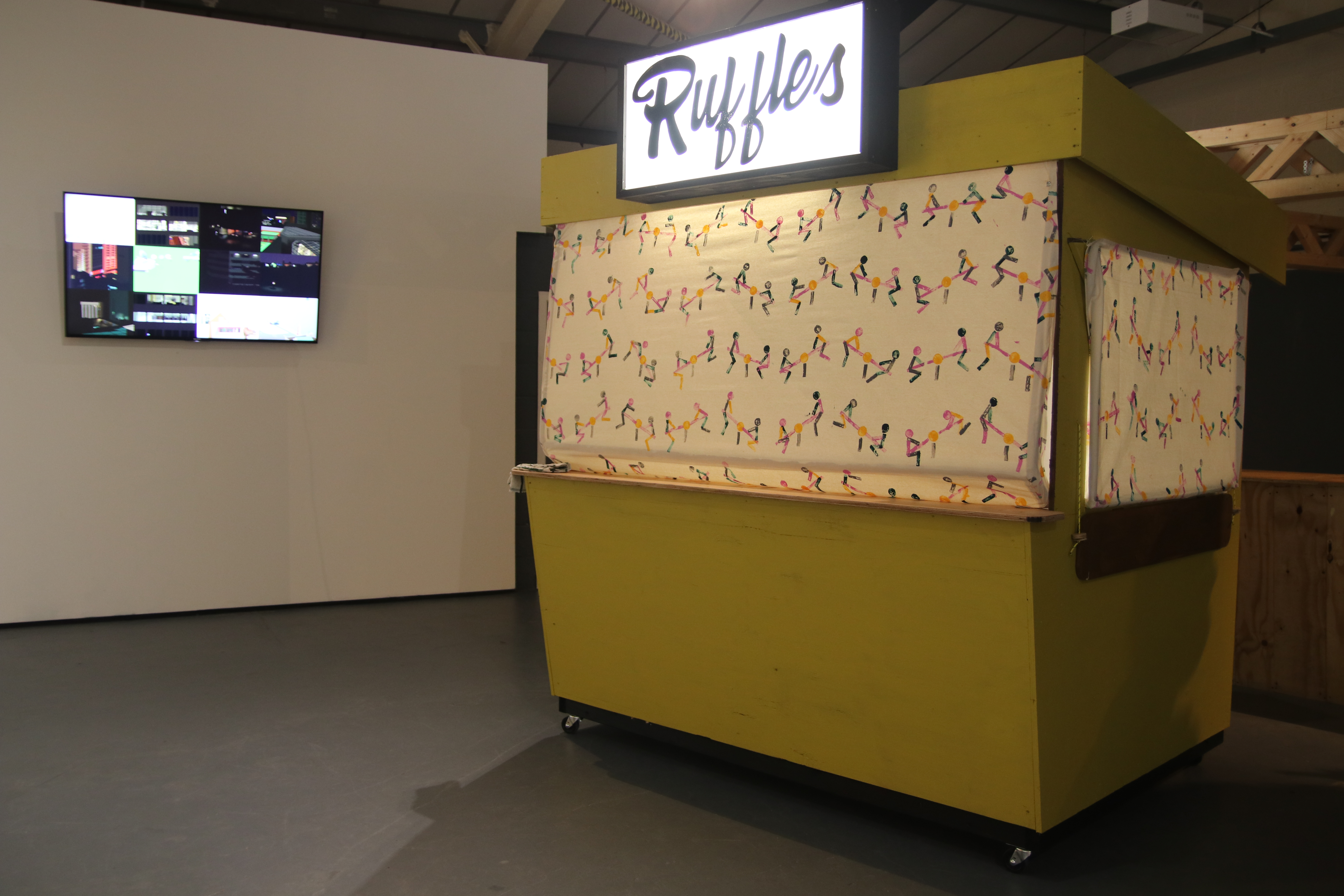 Ruffles - breakfast club, as part of Unit(e)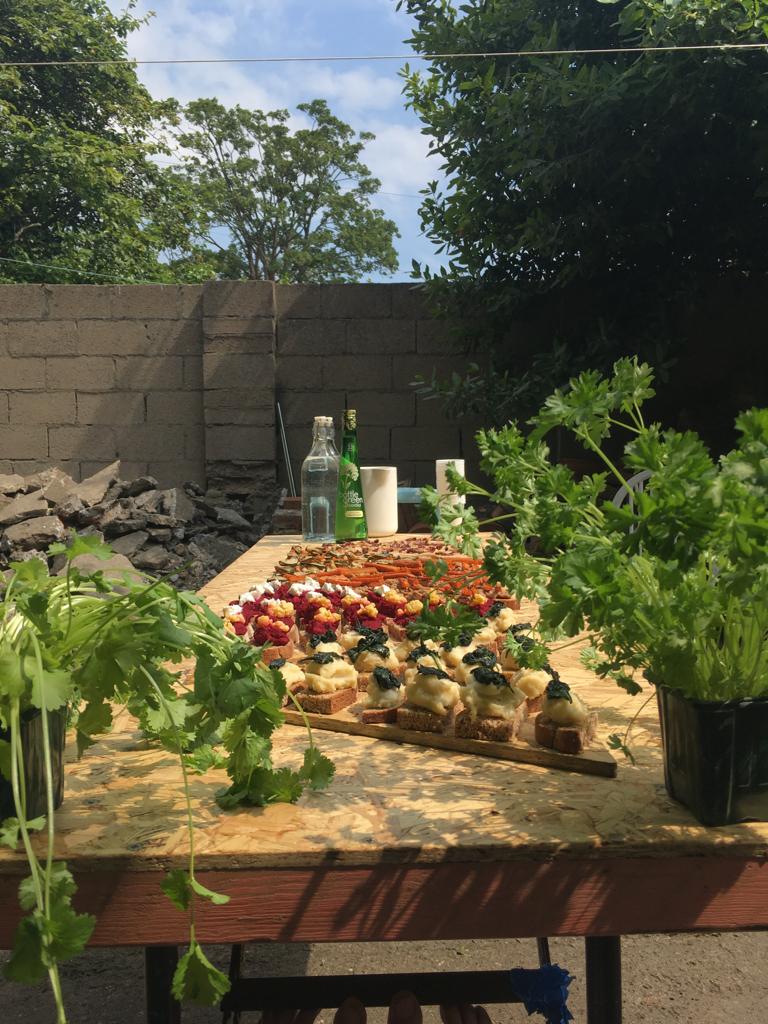 Ruffles - Kickplate Gallery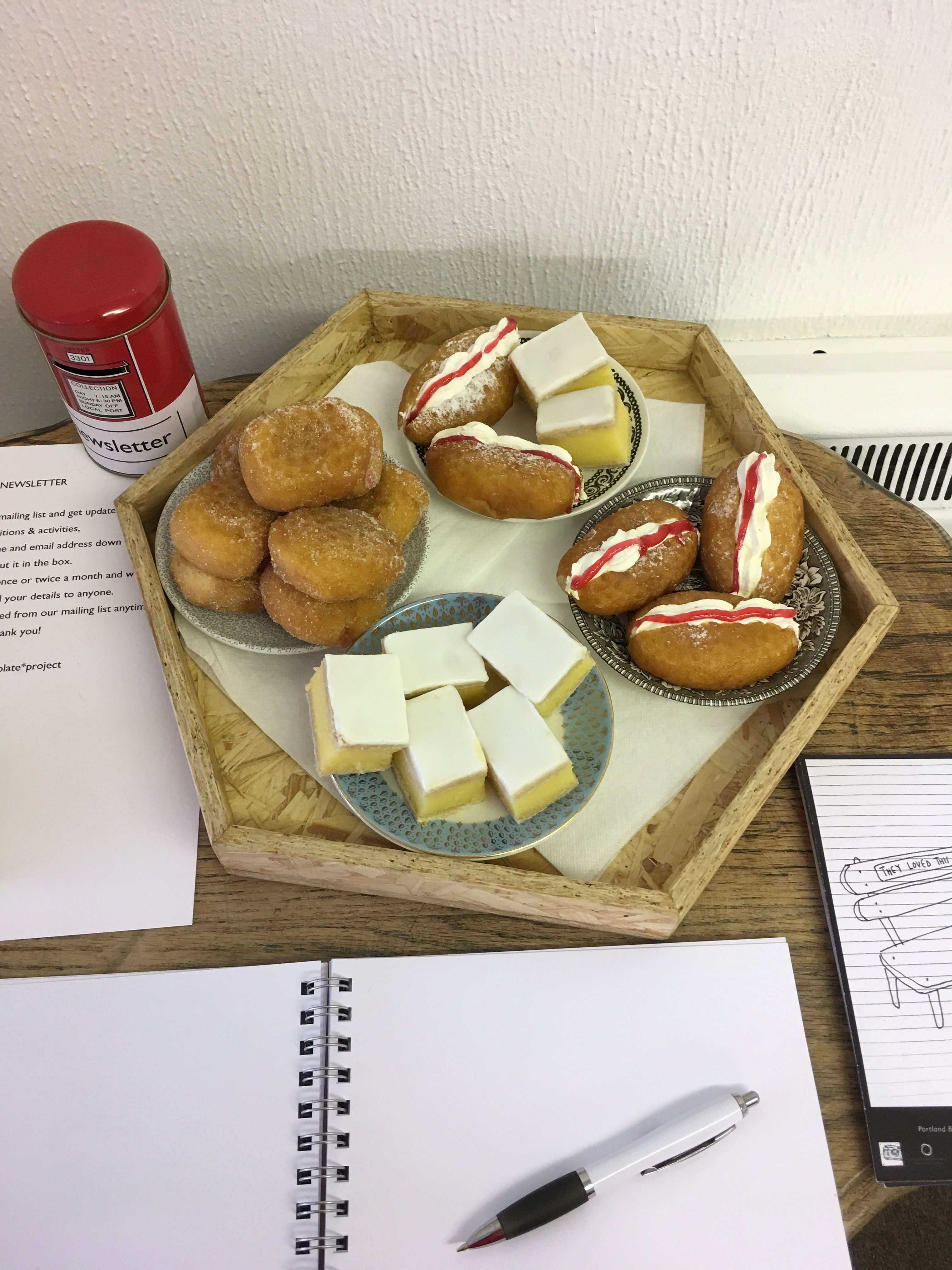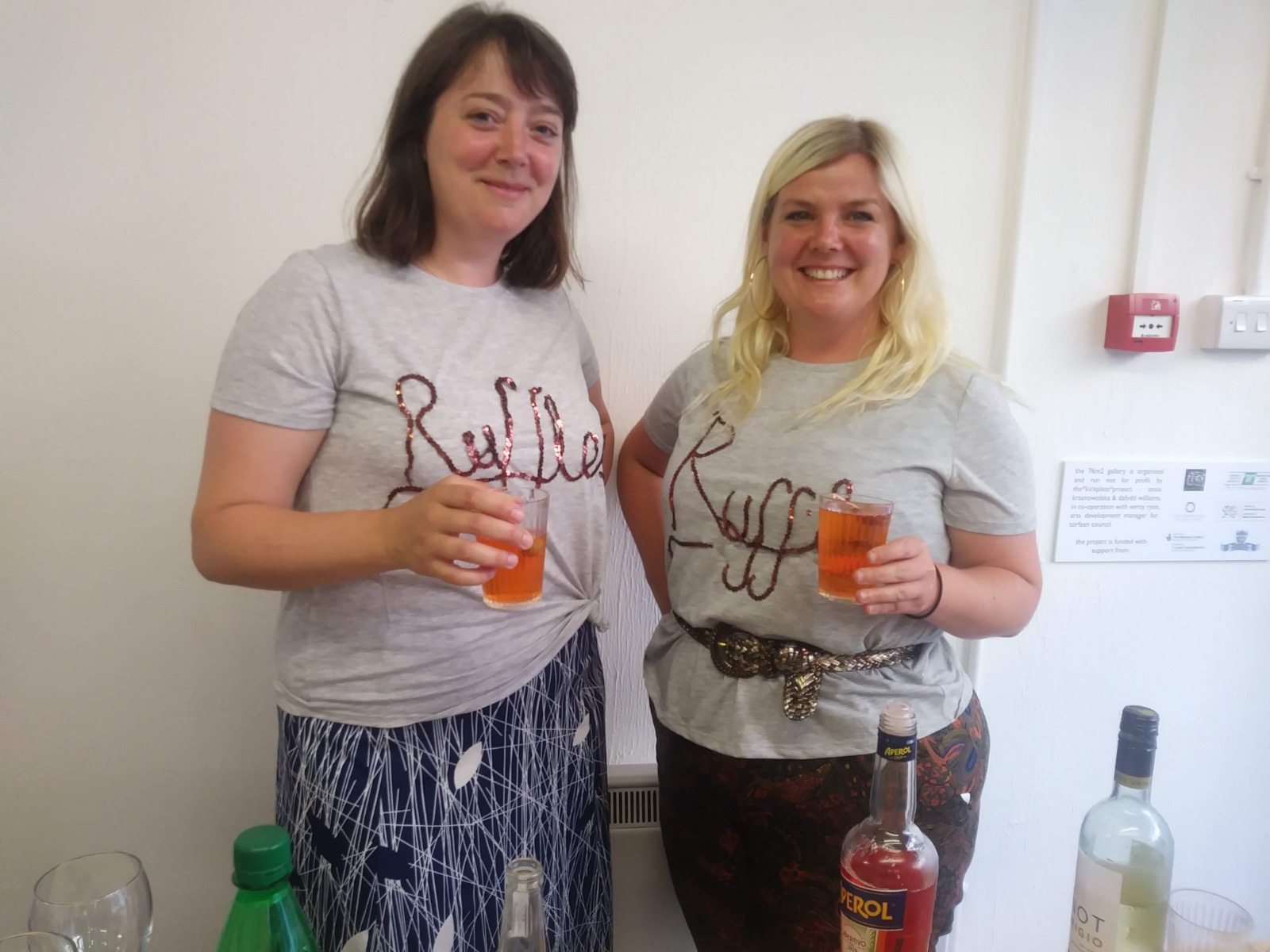 sia Krasnowolska
Yellow Back Books
Cardiff
2015 - present


Yellow Back Books is an collaborative project exploring the potential for an artist book bookshop for Cardiff, run by Becca and Clare, with Louise Hobson and Freya Dooley. Founded in 2014, Yellow Back Books has used pop up shops, art openings, festivals and events to offer a platform for local and national artists working with printed matter to display, distribute and sell their work, as well as bringing book works from across the world to Cardiff. Yellow Back Books is named after so called 'yellow-backs' an early example of cheap paperback books printed for the mass market and distributed throughout train station shops. Yellow-Backs included sensational fiction and adventure stories, educational manuals and biographies, and they played a critical role in democratising the publishing world. One of the most critical principles that Yellow Back Books began with was the proposition that artists books can provide a similar role in democratising the otherwise seemingly elite world of 'art objects'; they're more affordable and also portable and intimate too, meaning they're mobile – to be distributed, or brought home.

Yellow Back Books most recent iteration was Future Possible, in Campfa, Queen's Arcade in Cardiff city centre. A viable shop was built by artist Melissa Appleton, in a day, alongside an exhibition of work by Cinzia Mutigli.

For more information about Yellow Back Books or to submit publications email yellowbackbook@outlook.com



Image credits - Freya Dooley
They Loved This Place
Kickplate Projects, Pontypool
June 2018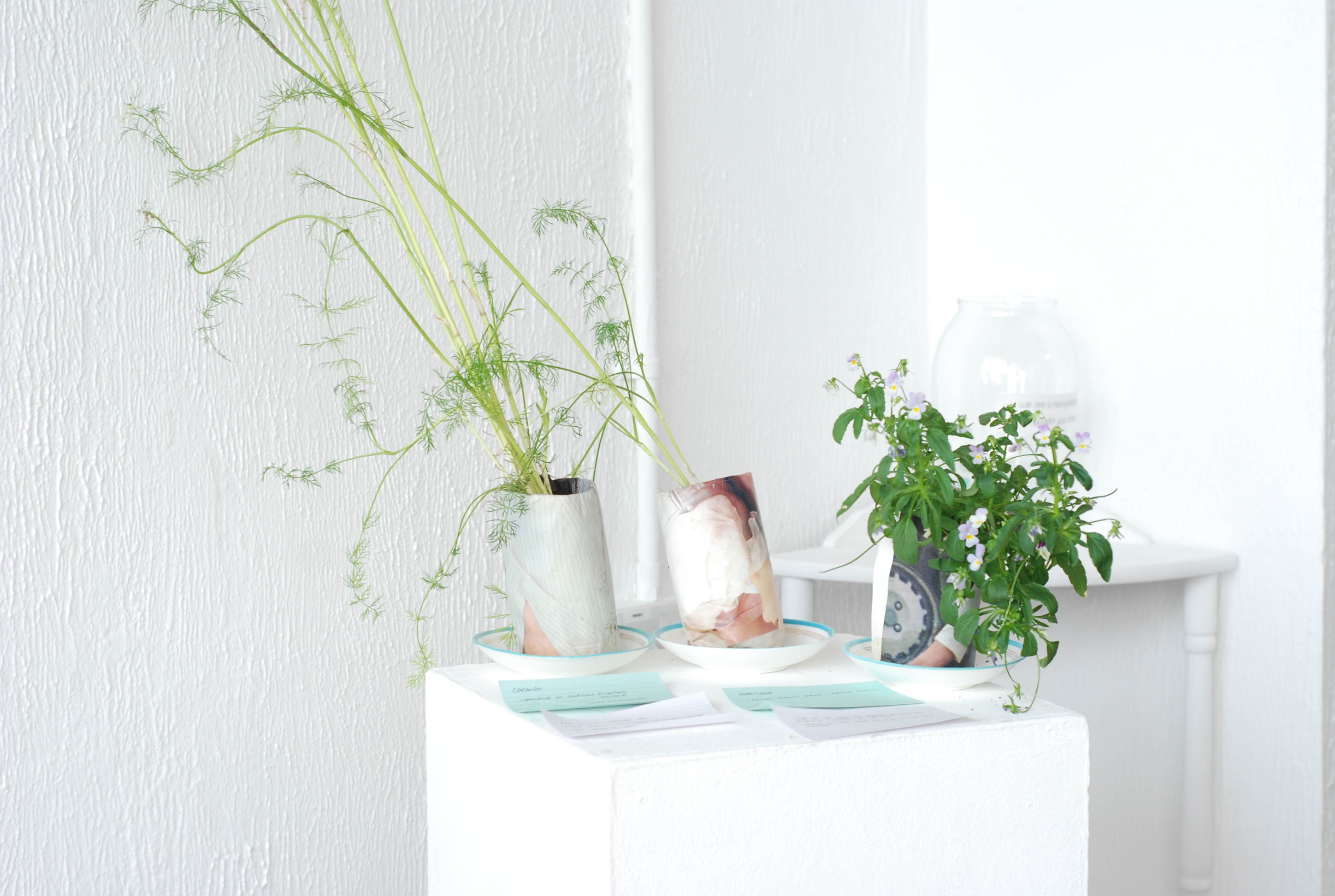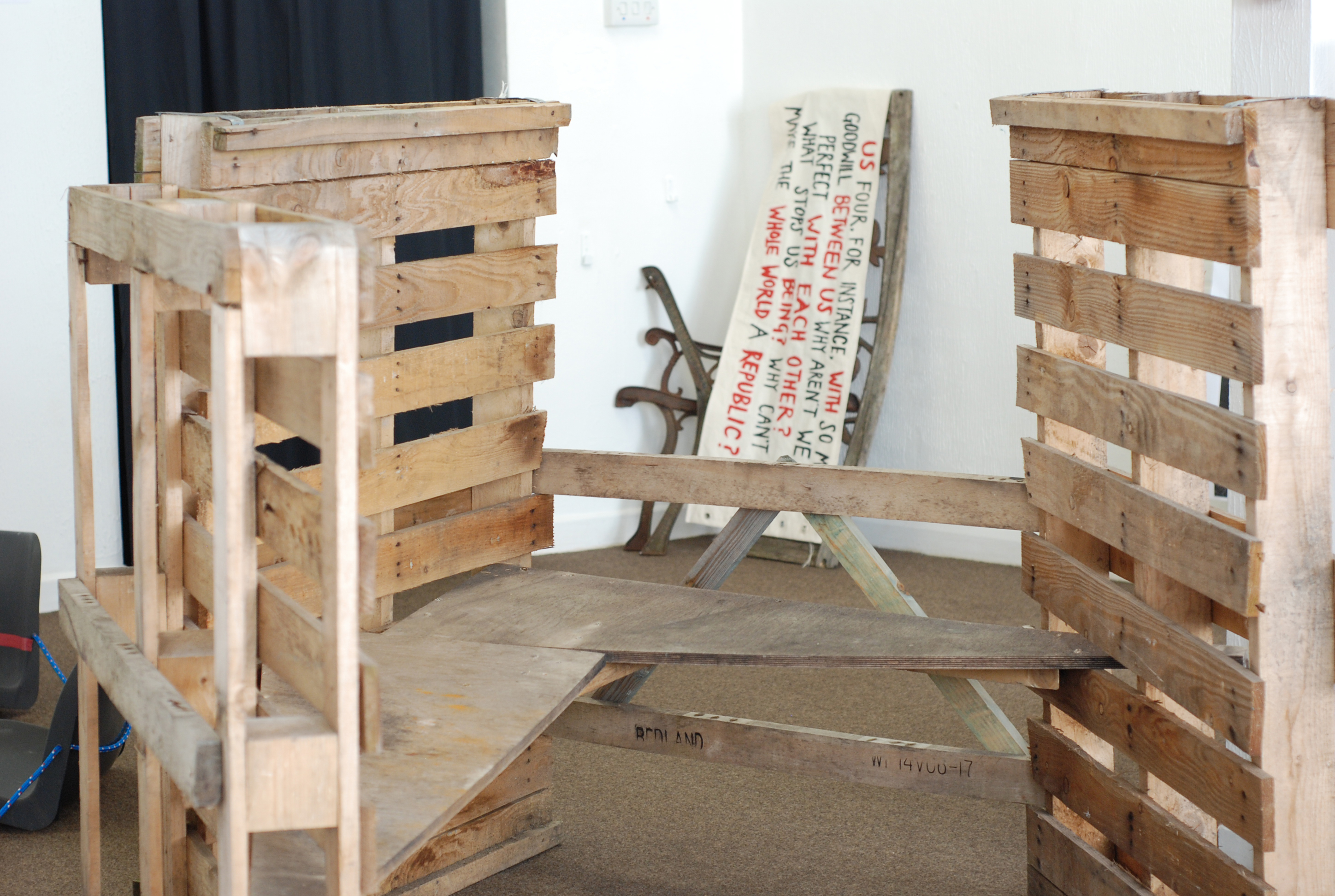 Image credit - Zosia Krasnowolska
Hay on Wye
July 18 + 2019

Cruise Camp was an artist retreat, taking place in Cusop, Hay on Wye in July 2018.

Becca and Clare invited a number of South Wales based artists, for whom facilitation, employment and opportunity making for other practitioners often encroaches on the time to develop or pursue their own creative ambitions.

Throughout the 4 day retreat the artists were offered space to make work, read, hold workshops, take walks and swims or just rest, while Becca and Clare hosted, cooked meals and created spaces for interventions, experiments or conversations.


CARGO COLLECTIVE, INC. LOS ANGELES, CALIF. 90039—3414